Vaporesso XROS Series Pods
The Vaporesso XROS pod kit Series is a refillable pod device suited to vapers of all experience levels.
Shop now
Online Vape Store UK & Kits Specialist
Welcome to AchieversVapes.co.uk, the No#1 Online Vape Shop in the Manchester, UK, the one-stop online store for a wide range of UK-produced e-liquids; and our very own 3 years old Boujee Juice Nic Salt and E-liquid available in different flavors. With our unique unbeatable value proposition, we provide an expert to manage your orders and promise to reach you with faster and safer deliveries.
Our expertise of 10 years in the industry brings the best customer service and satisfaction levels. We endeavor to bring in the best for the guest as our Founder and Chairperson has in fluxed his entire life to uplift the business by his hard work, loyalty, and most importantly integrity.
Experiencing high demand for Elux 3500 Puffs, Elf bar 600 Puffs, and the latest Disposable kits which have given a new swing in the market. Redefining our online store with hardware like. E-liquids, Popular Kits i.e. Starter Kits, Advanced Kits, Replacement Pods, Coils, Tanks, and Mods, have challenged us to make a remarkable online store for the people of the UK, especially ourselves being centrally located in the heart of Manchester; Salford, Greater Manchester equally distanced from all the cities that make deliveries within 24 hours.
Due to the competitive market, we would like to give our customers launch offers, Eliquid Sale UK, 100ml Shortfill Eliquid, Nicsalt Deals, Eliquid Popular Brands
We are happy to receive your direct queries for further negotiations if a few customers in the case would like to visit our vape shop in Salford, Manchester offline store located 27, Overbridge Road, Salford, Manchester M7 1SL, in fact, feel free to call us at +44 7704925577 or drop in your requirements via our e-mail achieversvapes@gmail.com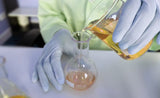 Nicotine is an addictive drug. It can be found in tobacco and it is the addictive substance that makes cigarettes, cigars, and pipes addictive. It is also the most dangerous ingredient in to